Living in sunny southern California has may benefits, including the constant sunny and warm weather, the beautiful landscape, as well as the close proximity to the Pacific Ocean. As much as you may enjoy this incredible weather, your car is working hard to provide you with the cool air necessary to stay comfortable while traveling in warm weather. Your air conditioner plays an integral part in keeping you cool while in the car, so having it regularly checked out can help ensure that it is performing at its highest capacity.
When your car is getting maintenance for your A/C unit, a measurement will be taken about the amount of pressure in the system to see if it is running at an optimal pressure rate. If it is not, a test will be applied to ensure that there is not a leak somewhere in your system. A leak can lead to your A/C not providing the desired amount of cool air to your car. This can result in the absence of cool air through the vents. This air is being redirected to these small openings or cracks, and not the cabin of your car. The refrigerant used in cars to cool has a potential to leak out, so it's important to bring your car into an automotive repair shop to get this fixed. By getting your car regularly maintained for A/C, you can help to ensure that leaks are properly addressed and your car is getting all of the proactive measures necessary to ensure that the A/C runs at optimal potential.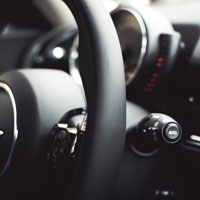 Your car may also need a recharge on the A/C system. This is usually done every two years, but more frequently if you live in an area where it is constantly warm weather. The cooling system is refreshed with gas and lubricant, which helps to recharge the A/C and gets it running at optimal functionality again.
However, most A/C problems in your car is due to the three main parts: the compressor, condenser and evaporator, and usually require a certified technician to fix and diagnose.
When your A/C is having a hard time producing cool air in your car, there is no reason to continue to sit and suffer. Contact Kearney Mesa Automotive to test and see if all aspects of your A/C unit is functioning properly, and fix anything that may be stopping your car to maximize its A/C potential.